10KV Cold Shrink Connector


1, Easy to install. All products have been made in the factory shape. No special training, installation is simple, and no fire, save time and effort, greatly reducing the quality of the accident caused by improper operation, but also to solve the prefabricated cable accessories shrink tight or not into the phenomenon.

2, The appearance of beautiful, long storage time long shrinkage tube and no seam, the appearance of smooth and beautiful. Product storage period can reach two years.

3, The use of a wide range of anti-pollution, anti-aging, hydrophobic, and has excellent cold and heat performance, especially for high altitude areas, cold areas, wet areas, salt fog areas and heavily polluted areas. And the installation without the fire, especially for oil, chemicals, mines, tunnels and other flammable and explosive places.
4, Advanced equipment using the international advanced liquid silicone rubber injection equipment, a high degree of automation, reliable performance.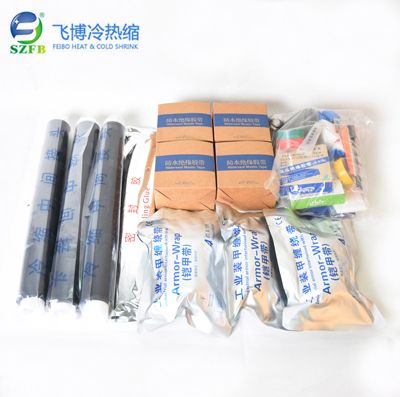 1.Inquiry:Every inquiry for heat shrinkable tube should be appreciated and answered in time.
2.Sample:The sample of heat shrinkable tube can be customized for free, you just need to pay for the freight.
3.Price:The price of heat shrinkable tube can be discounted if you order again.
4.Prepare & shipment :These heat shrinkable tube would be prepared after your deposit and confirmation in 7 days.
5.Cooperation:We kindly welcome every customer to visit our factory and we can cooperate with a happy and beneficial atmosphere in the future.



Contacts:Miss Ren
Mobi:+86 13013866728
Tele:0086-512-63339531
Fax: 0086-512-63206968
Skype:+8613013866728
Web:www.fblrs.com
Address:No. 2848,Jinxin Road,Jinjiaba Town, Wujiang District of Suzhou City,Jiangsu Province, China.